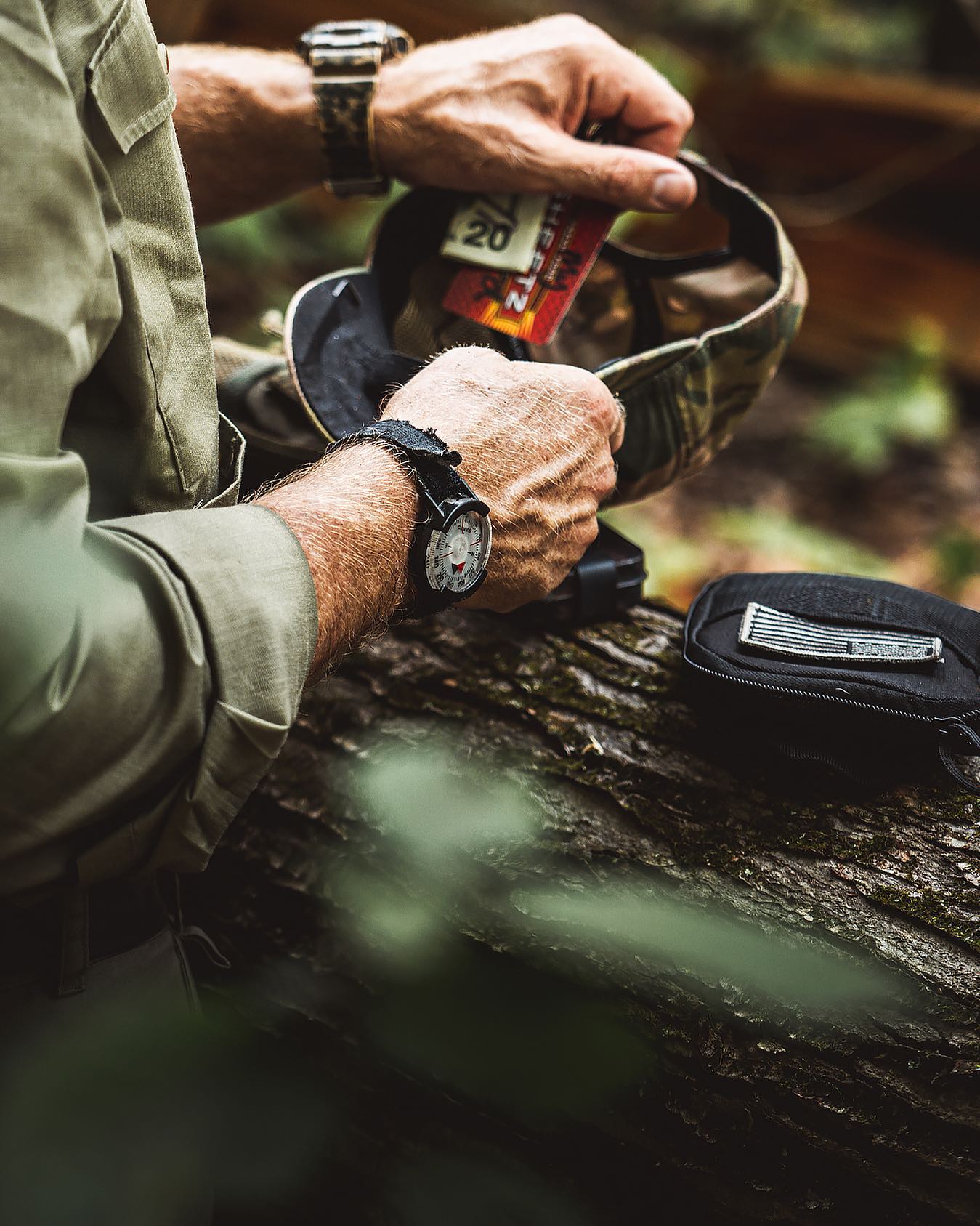 OUTFIT FOR
THE UNFORESEEN
DISCOVER ALL THE FEATURES
Thoughtfully designed and tested, the Cache Cap™ is known for its six hidden pockets to pack in the tools you need the most. Giving you limitless options for stashing.
But the features don't stop there. The new Cache Cap™ design also includes:
Evaporative Cooling, High-Vis, Orange Mesh Interior: Keeps your head cool and can be used for signaling
Reflective Material Forming an X: Designed for Signaling/Marking
Anti-Glare Black Underbill: Keeps any reflection from the sun out of your eyes
STUFF TO STASH
CREDIT CARDS
CASH
KEYS
MEDICINE
SURVIVAL TOOLS
TRAVEL DOCUMENTS
VIDEO REVIEWS
We design gear for adventures. These days our Cache Caps™ have been spotted on mountain tops, city streets, and everywhere in-between. However, it's always such an honor to see some of the people we admire and respect rocking our Cache Caps™, their way, in the wild. Check out the videos below to see how others are packing their caps.
in over our head? Never.
the path to pockets
Years ago some of the original fans of Wazoo asked us for a hat with our logo on it. We get it, people want to rock gear from brands they love, we do too! But we couldn't see ourselves selling a standard issue hat, so the gears started turning and honestly, haven't stopped. We decided to make a cap that could be a part of your everyday wear, with the functionality to store the tools you need out of sight, but literally, on your mind. All thanks to a few, well actually six, thoughtfully designed pockets inside of a baseball cap.