Customer Reviews
Write a Review
Ask a Question
The Grand Adventure
Love this kit. Really well thought out. Highly recommend you purchase with the belt. Everything you need to get through a tuff spot.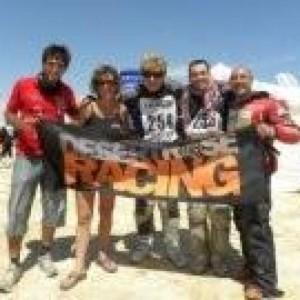 JP
05/29/2022
Jago P.

United Kingdom
Adventure is a state of mind
Your mindset plays a massive part in adventure - Will your adventure be good or bad? - Yes - it depends on you! Knowing you are equipped- no matter that it's micro and packed in your hat/belt/bag/pocket - will help your mindset. The difference between disastrous experience and an adventurous one is often mindset. You can choose to use it in your everyday - a handy torch, whistle for the dog, or a handy sharp edge for packages, or maybe it's a back up, 'just in case' for a possible disaster. If it happens, you know you can; start a fire, purify water, use the tools to help build a shelter, process wood, catch food and cook it, mark ways and trails, signal for help, and much more. All these things, on you, if you need them. Your mind is set. Yes the adventure will be good.
Thank you so much for this AWESOME review!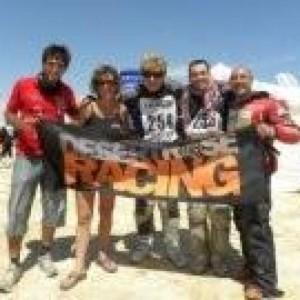 JP
05/29/2022
Jago P.

United Kingdom
Great Kit -Pricey but Compact and Comepreshensive so worth it
This is the 3rd adventure kit I have bought as I have a few cache belts too! The kits are fantastic for their size - and thats the key. To carry this amount of capability anywhere all the time it has to be small and this kit in a cache belt or spread around your hat/pockets/person will have you covered. Sure you can get kits with more or bigger components but this kit helps you cover all the essentials of survival completely or at least partially (shelter/cover is difficult in something so small but at least cordage helps build cover and a slim emergency blanket in a placket or pack goes a long way). You could get separate items elsewhere to do a similar job but by the time you put together the right amount of gear for short term scenario that this kit covers you will end up spending more to split packs for individual items probably of lesser quality. The packaging, design and though process integrates well with Wazoo's other items and cache clothing making it ideal to fill EDC survival needs.
Thank you so much for this great review! :)
05/24/2022
Manuel C.

United States
Assume
Love the gear an use it alot more then you think. I have even spent 2days in the woods with just the gear from Wazoo love it
05/22/2022
Eric F.

United States
04/20/2022
Larry M.

United States
Best cache belt ever
I absolutely love this belt. Hands down the best belt of its type that I've ever owned. With the adventure kit and a few of my own items, this is the perfect edc belt. I literally feel that with this belt that I can better deal with whatever life throws at me. Great job Wazoo!!
04/14/2022
Anonymous

United States
Adventure Kit
This kit is the perfect emergency kit for everything you might need if stuck without your normal supplies. All of it can fit in the cache belt and hat as well, so no need to have to carry more small bags or carryalls. OUTSTANDING!
03/28/2022
Andrew S.

United States
Edc
Everyone should have one