More Than a Money Belt...
Cache: (noun) \ˈkăsh\ 1. hiding place especially for concealing and preserving provisions or implements. 2. a secure place of storage.
It's a money belt, travel tool, survival kit, or whatever else you make it. The Cache Belt™ features a top-loading velcro enclosure that allows direct access to items, at any point along with the velcro pocket, while wearing the belt. The hook & loop closure reassures that the velcro has no single failure point.
FEATURES
1.5" width Mil-Spec A-A-55301 webbing

Top loading hook & loop closure pocket along the length of the belt
Custom mirror holder integrated into buckle using retention straps

2 paracord dummy cords sewn into belt pocket

Ceracoated, stainless steel belt buckle
Bottle opener incorporated into the design
From discreet carrying of extra Euros on the streets of Amsterdam to packing a compass and signaling mirror up a volcano in Nicaragua, we've tested this belt all around the world and we're confident you'll agree: This is the ultimate everyday and travel accessory.
Customer Reviews
Write a Review
Ask a Question
Got for hubs and he loves it
Now he can't wait to get ton stuff to attach to it
06/21/2022
Ken V.

United States
The best thing to give to your best friend
Sooo...as a veteran, as a medic, a father of multiple children 3 boys, 1 girl over 21+ years with my better part, well traveled and well trained, seen a thing and counted past two -I cant stress enough how important it is for you to own this EDC SYSTEM. It is so much more than a belt. Purchase the kit, Adventure recommended, to put inside the belt and RELAX!!! This edc system has your Wazoo covered. I have made this purchase is my SIXTH belt ordered over the years. Bought for family and friend. You cant find anything like this other than Wazoo. Its a gift for life. Ps get the hand cuff key, is a solid piece of kit sold separately when available.
06/19/2022
Kenneth V.

United States
Still the best...
I must have a cache belt addiction. Just bought my fifth one. Is the best belt ever. Comfortable, sturdy, multi purpose. Best damn edc for the money! Get the Adventure kit with it. You wont regret it.
06/18/2022
Kenneth V.

United States
Only the best
So this may sound untrue but I can promise you it is... this makes the fourth cache belt Ive purchased! I own the riggers version of it also. So 4 belts and two Adventure kits to go with and Im a happy dude. Purchased for myself and family. It simply is the best. I would recommend you spend the extra money, if you can, and purchase the Adventure kit to fit inside. I bought my first belt when it was a kickstarter campaign...I keep coming back. Love the multi cam now if they would only get it in Kryptek Raid and Obskura patterns, I'd own a few more. Ha.
06/10/2022
Yan

Canada
I am, Batman
it's insane how cool and unique this belt is. It fulfills my lifelong dream of my inner edc freak. I just love those belts and i have now reached the perfect leveling between gadget needs and bulkiness and ease of access. The feeling... oooh the smooth feeling that happens about once a year when you're in a situation where someone just need this one odd thing for one particular problem and BOOM! WHO COMES TO THE RESCUE!??! Got some belts since the kickstarter days up to now and they evolved steadily to become better and better. more softy, more comfy. If Wazoo was a woman, i would by at her window, serenading. Or, you know, with the gear i got, i could be in her room, watching her sleep. because I'M BATMAN! So thanks, guys. All on you!
06/07/2022
Jesse L.

United States
Best belt…
Best money/stash belt out there.
06/04/2022
Gary W.

United States
One bodacious belt.
This belt is fantastic. This is the third cache belt I've bought, the first from wazoo, and it definitely has the most useable storage space. It fits great and the buckle style doesn't slip or tighten once it's engaged. I absolutely love the little parador loops and mini carabiners the flank the buckle on the front sides. The only thing about the hook and loop closure style of the continuous pocket is that while it is extremely secure, it is also less that subtle if you were to need to retrieve something unnoticed. Maybe an option with rare earth magnets or something similar could be looked into for future iterations. All in all, I will be purchasing a couple more for outfit matching and as gifts for friends.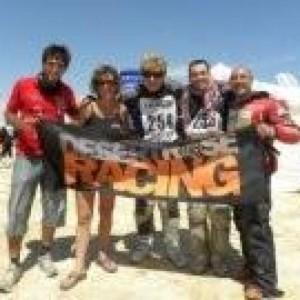 JP
05/29/2022
Jago P.

United Kingdom
Best. Belt. Ever.
I say belt but mean a survival/utility/EDC system that is both paractical, smart and casual (which I thought would be a contradiction but I was wrong!) I have three, and wear them every single day.And normally dip into it for something a few times a month. Not often, but much needed when it's needed. With one reserved for for smarter wear (more presentable with less wear and tear) it goes well with jeans, work wear, shorts or dressing up for office or a night out. They fit nearly all my EDC adventure/outdoors or urban needs. I normally pack a full adventure kit with a few more items such as band aids, zip ties and cash. Sometimes it's slimmed down for airport requirements but after over a dozen international flights the belt has never been inspected yet. Sure I would like more space but then I would just fill it! This keeps it lean and efficient and to the point meaning it always looks like a belt instead of a storage pack around your waist! Therefore I use it. Everyday.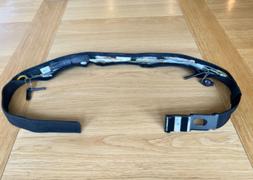 Thank you so much for this great review!